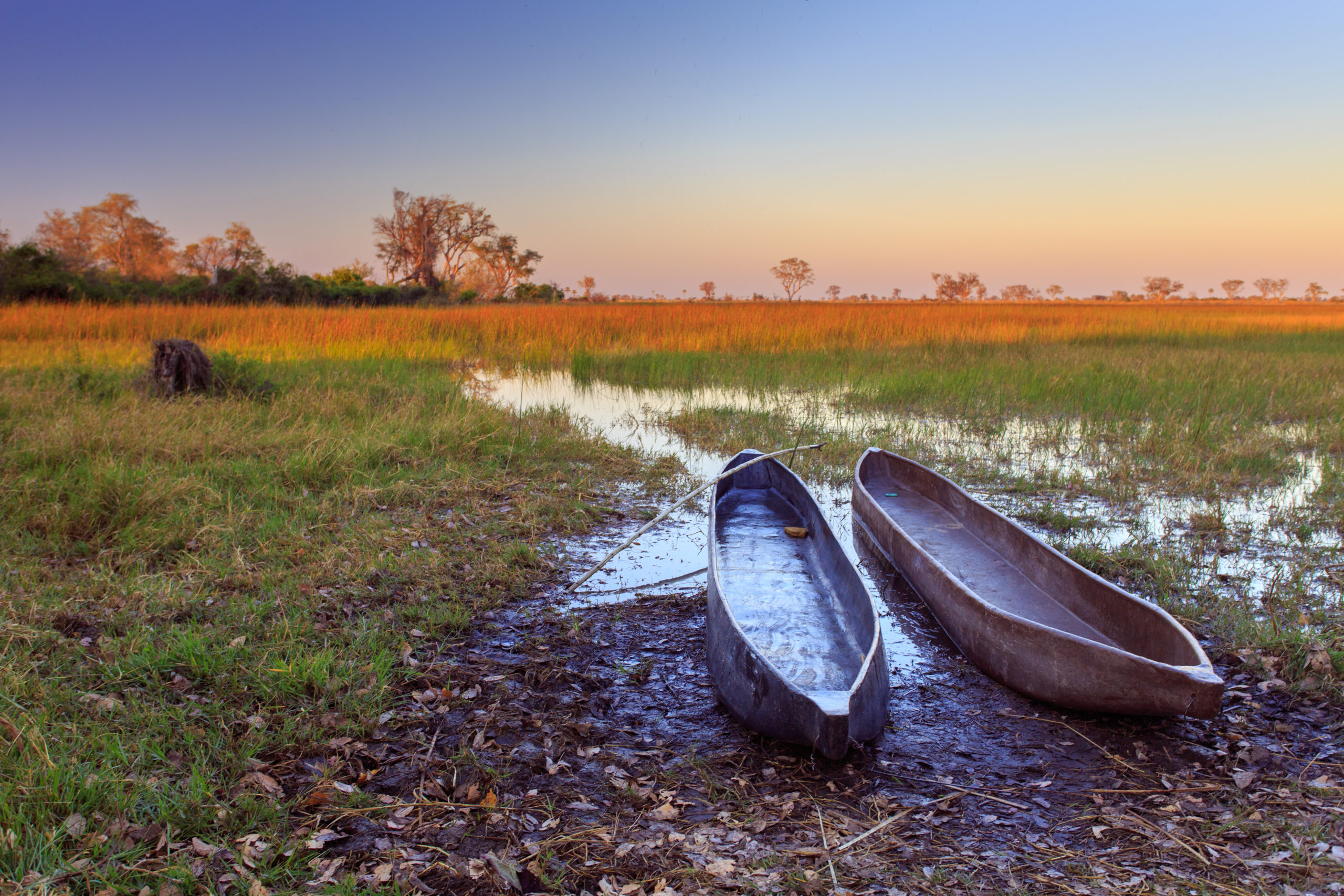 Botswana, a beautiful country, made famous by the Okavango Swamps, Moremi, the Kalahari and Chobe National Park makes no secret of its exceptional safaris across the breadth of its country.
Botswana's natural wonders are insurmountable; from the vast salt pans of the Makgadikgadi, with its granite outcrops and ancient baobabs, to the sandy earth of the Kalahari and the lush tranquillity of the Okavango Delta. Huge elephant herds splash and spray in the cool waters of the Chobe River and an annual migration of zebra making their way through the Linyanti and Savute areas.
The Okavango Delta is home to hippo highways and dazzling river facing lodges. Regardless of the season, the Delta has an abundance of animal and bird species. Fishing on the Okavango's estuaries is great fun, as is having a seasoned local guide navigate you through the crystal clear water in a locally made canoe, a mokoro.
In the wet season, it's common to have hardy Land Cruisers drive through waterways that drench the inside of the vehicle – guests may need to put their feet up and watch fish swim in and out of the bottom of the vehicle. Now that's what we call a thrilling adventure! Another bonus of Botswana is due to its vast wilderness and remote landscape, animals are not used to people and are considered more 'wild' than many other reserves in Africa.
Botswana also makes a great destination for a family safari. Some lodges cater for specific age groups and arrange exciting activities for youngsters. It's predominantly malaria free and the climate is temperate, summer is October to March with temperatures peaking in the late 30's, perfect for Northern Hemisphere visitors looking for some Vitamin D to soak in.
Botswana has been a popular choice for decades and this is due to a sophisticated tourism infrastructure, international and luxury lodges, seasoned guides and a bounty of natural wonders to explore.