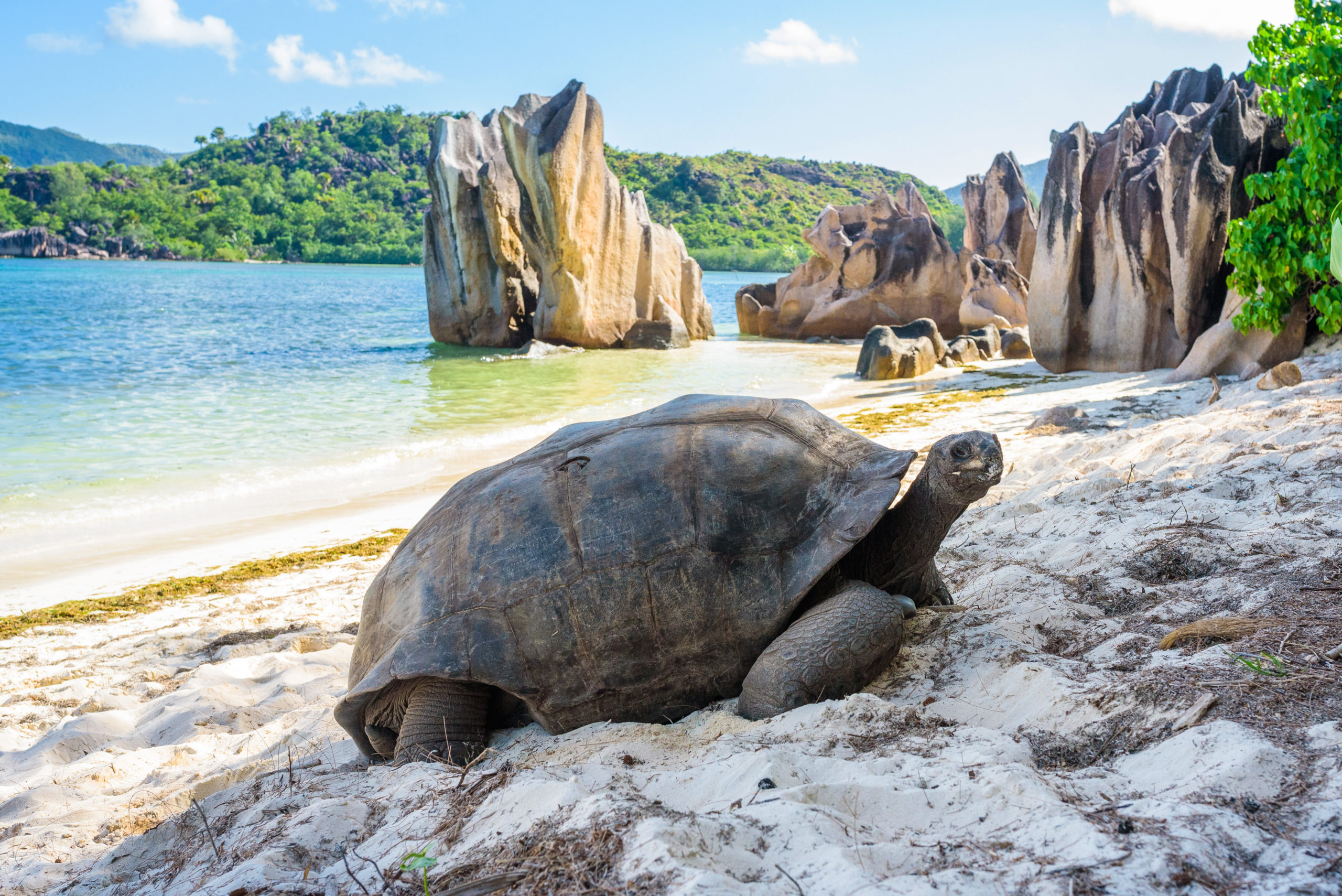 Floating snugly off the coast of Africa, in the middle of the Indian Ocean, lies the French speaking Seychelles. Made up of over 115 tiny white islands, glistening like freshly created pearls, this cluster of islands is the epitome of luxury island getaway. It's signature look is the granite boulders that sit on the edge of the beaches and slowly let in the tempting turquoise water. It also has excellent direct flight routes from Europe and Southern Africa, an added bonus for many travellers.
The main islands are Mahe and Praslin, that ooze opulence and glamour, any retreat and hotel you have in mind will likely be found on these picture perfect islands. But if you're looking for restrained and understated, chic getaways abound. Even better, this is the ultimate honeymoon getaway territory without the cheesy anecdotes. For couples that have travelled the world extensively, this may be your ultimate destination.
The Seychelles also has a strong nature focus. It's world famous for Fregate Island with its jumbo tortoises shuffling along the beach, Desroches for the plethora of brightly coloured orchids or La Digue where the aptly named Paradise Fly-catchers flit from tree to tree.
So if you fancy a cocktail, fresh seafood, tropical islands, perfect swimming, parasailing, snorkelling, deep sea diving, picnics on small islands, nature walks, wellness retreats or anything that you can think of on a whim – the Seychelles undoubtedly has it. Glass bottomed boats? Helicopter flips? Bring it on.