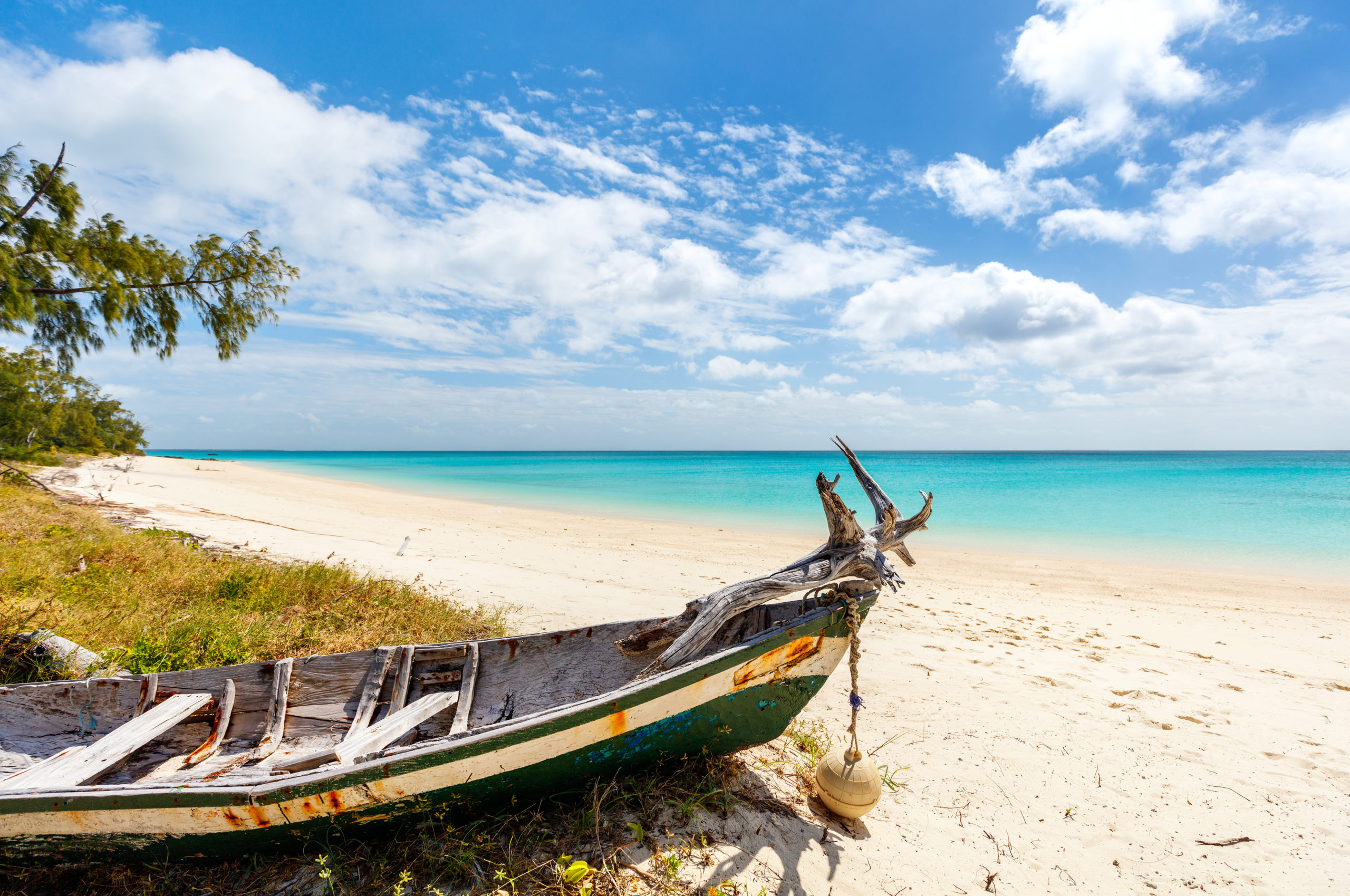 Mozambique is made up of a sprinkling of tropical islands as well as over 2500km of beachfront on the mainland. Despite being celebrated internationally, Mozambique has managed to maintain an air of exclusivity and privacy.
Mozambique is a destination for honeymooners, divers and those looking for exquisite, remote islands off the beaten track – think Robinson Crusoe. The marine life here is prolific and unspoilt by tourism. From whale sharks to neon coloured coral forests and busy schools of tropical fish, it's an underwater wonderland.
The weather is magnificent, hot and sunny weather year round, with little or no rainfall through most of the year. Mozambique is famous for their King Size prawns and Peri- Peri Sauce, a must eat when visiting. The ethos of the islands are all about fresh, unfussy cuisine and a strong focus on fresh fish and shellfish. One mustn't forget Pemba which is the gateway to the Quirimbas island. Pemba itself is a quaint, colonial town in the north. Meander around Paquitequette, the town's colourful Muslim Quarter, providing a glimpse into traditional Mozambique culture.
Some of the best luxury hotels in the world are nestled in the archipelagos, one of the most famous being Ibo Island. Coconut lined palms, powder white beaches and the azure Indian Ocean are the backdrop to this spectacular destination. Swim in infinity pools while watching dolphins jump in glee. Yup, it can feel like something out of the movies, but believe us, these places truly exist! Bazuruto archipelago is home to 5 species of dolphin and the rare Dugong. From mainland Vilanculous, one can take a speed boat or if you're feeling flash, fly by plane, to the dazzling Bazaruto Archipelago. If a plane seems a little boring, how about a helicopter ride to Quirimbas island? You could be one of the only guests there as you float in the water sipping on an icy Mojito.
It can be costly to travel to Mozambique, but the country's unrivalled beauty and wildness make it worth every cent. From untouched beaches to the stunning Gorongosa and Niassa national reserves where safaris are wild and people few and far between. If you're looking for an adventure that's not run of the mill, you need a Mozambique holiday.