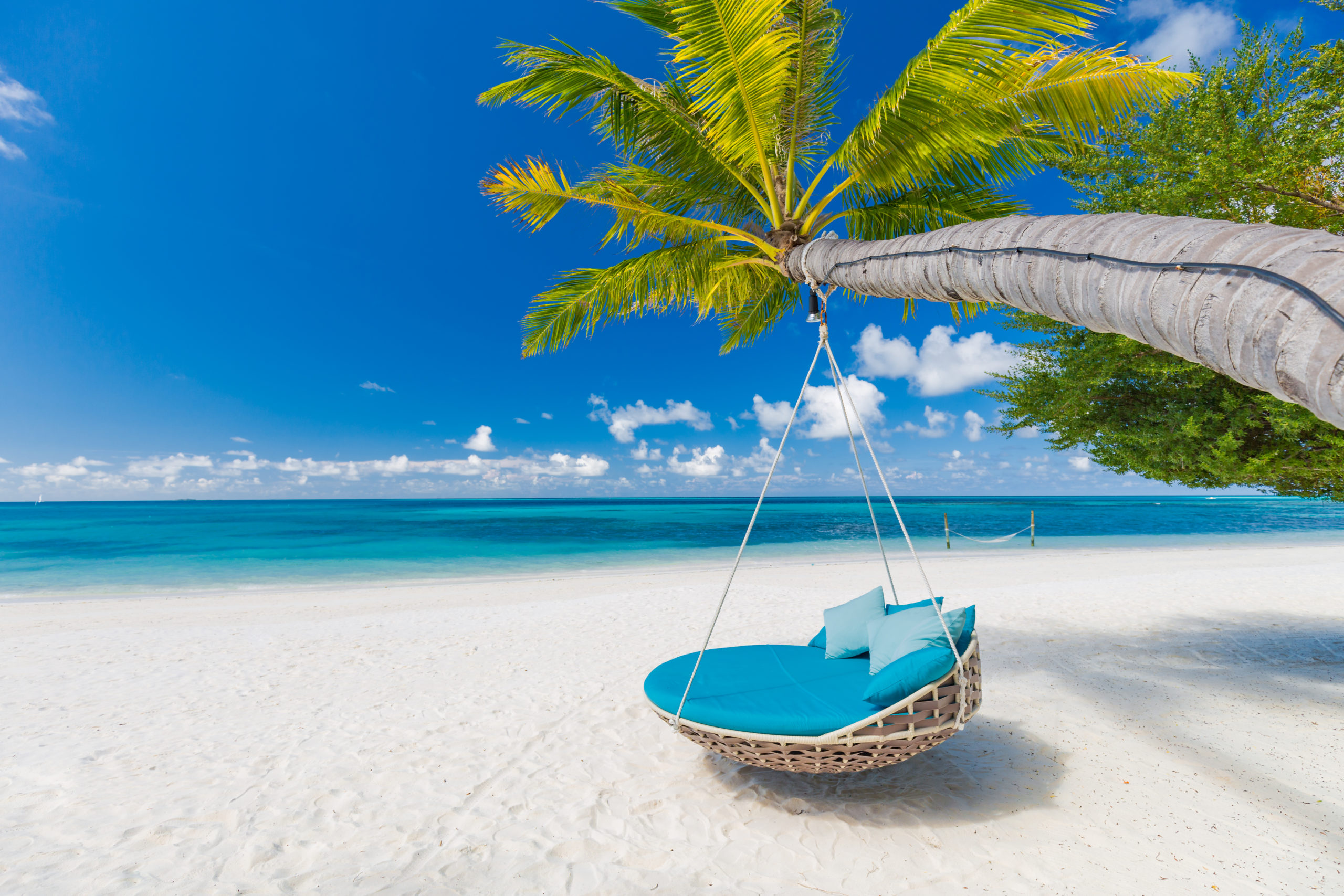 The Maldives is a small archipelagic state in South Asia, regularly referred to as paradise on earth. It's made up of a 1,200 islands in 26 atolls, scattered around 35,000 square miles of prime ocean real estate. They range in size from tiny dots of powdery white sand to larger, coconut fringed masses, and every one of them is splendid. The best time to visit the Maldives is from November to April so keep this in mind.
The Maldives is undoubtedly a number one destination for honeymooners, divers and anyone else looking for dazzling islands that offer rest and respite from the frenetic working world. It's regularly featured as a top destination in the Conde Nast Traveller's Reader's Choice Awards and if you look for any top 10 honeymoon destination, The Maldives will undoubtedly be on it.
The marine life here is unsurpassable, it's teeming with tropical fishes darting in and out of brightly coloured coral reefs, while anemones wave their delicate tentacles and reef sharks look for scraps on the ocean floor. Wade in from your chalet to snorkel or melt into a lounger and sample cocktails and lobster. Fancy deep sea diving? Seasoned experts will take you to the world's top dive spots. You won't regret it. If you're more into being on top of the water, why not try big game fishing? Just have your sea legs ready!
Regardless of your accommodation requirements, the Maldives has them all. From chic, beachy bungalows on stilts to rip roaring glitzy glamourous hotels – cherry pick your ultimate escape. The Maldives caters to everyone from reclusive Movie Stars to boisterous families and eco warriors looking for sustainable hotels. What's not to love?